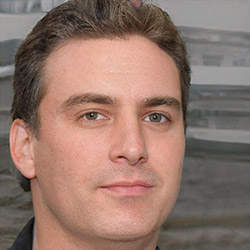 "I'be a Little League baseball coach in my spare time, so when the pain in my legs and hips started to become too much, I became really depressed. I was supposed to be too young for all of this, right? I definitely wasn't expecting to be taking breaks during games and asking for help with the equipment.
One day, a parent of one of the kids on my team told me about Nerve Control 911™, and I haven't looked back. In the first three weeks, there was definite improvement in my range of motion, and by the time I got into my second bottle, I was just about ready to start running the bases again.
Even better, I felt a lot of relief in that my symptoms weren't going to get any worse, and I didn't have to worry about them returning unexpectedly. Each day, I felt a little more relief. Yesterday, I finally put away the heating pad for good. That's how great I feel, and I owe it all to Nerve Control 911™."
TRAVIS B.
Dover, DE